The Paediatric clinical Research Office (PRO) is part of the Clinical Research Office of the Department Woman and Child in the AMC. Main goal of this department is to enhance the quality of clinical research in Paediatrics. Therefore PRO supports researchers of the Emma Children's Hospital with methodological advice in all stages of research from grant writing to publication.
PRO provides in:
methodological and statistical consultation
long-term methodological, statistical support
an overview of AMC Paediatric studies
organization of workshops and educational meetings
Apart from these supportive activities, the Paediatric clinical Research Office is involved in several research projects. Research within PRO focuses on innovative methodologies that enhance the quality and feasibility of child health clinical trials, such as efficient sample size calculation, ethical issues around recruitment and safety of children in trials including Data Monitoring Committees' responsibilities, and development and evaluation of valid, age-adequate outcome measurement instruments. Other research concerns clinical trials in rare diseases, and especially the enhancement of participation of patients and their representatives in clinical trial design.
PRO contributes to a world-wide network of paediatric clinical researchers and methodologists called StaR Child Health and is partner in two EU funded FP7 research projects (GRIP, ASTERIX).
Research
StaR Child Health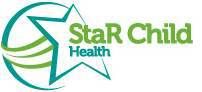 Standards for Research (StaR) in Child Health, founded in 2009, is an international network that seeks to improve the quality of design, conduct, and reporting of paediatric clinical research (www.starchildhealth.org).
STAR brings together leading international experts, methodologists, clinicians and policy makers and aims to establish evidence-based standards or guidance for clinical studies with children and their global implementation.
Epidemiologists of the Paediatric clinical Research Office are involved in the Standard Development Group "Adequate sample sizes and data monitoring committees".
Recent publications:
GRIP
Global Research in Paediatrics – Network of Excellence (GRiP) http://www.grip-network.org iss an EU-funded project which aims to stimulate and facilitate the development and safe use of medicines in children. The main reason for the existence of GRiP was the lack of appropriate testing of paediatric drugs, with most drugs having inadequate information about dosing regimen, dose adjustment and administration. GRiP partners have worked to build and maintain an infrastructure matrix, which has the core aim of reducing the current fragmentation of the efforts to study and develop the use of medicine in children.
One of the tasks of PRO in this EU funded project was to develop tools for Data and Safety Monitoring Committees and Adequate Sample size. The following tools were delivered :
http://www.grip-network.org/multimedia_projects/GRiP_DSMCs/story.html
This tool has been developed to educate practitioners on the role, tasks and management of Data and Safety Monitoring Committees.
http://www.grip-network.org/multimedia_projects/GRiP-sample-size-trials/story.html
Recent reviews concluded that sample size calculations for paediatric confirmatory (phase III) randomized clinical trials are frequently based on inaccurate assumptions regarding the key pieces of information needed. This leads to underestimation of the necessary sample size, inadequate statistical power and consequently, an unanswered study question. This tool is not a programme to calculate sample sizes. Instead, it addresses the type of information that is needed as input for sample size calculation, and it gives suggestions for how to proceed when this sample size is difficult to achieve.
ASTERIX
ASTERIX (http://www.asterix-fp7.eu/ ) is an EU funded research project focusing on the development of more efficient and effective research designs to study new drugs and treatments for rare diseases. The overall aim is to achieve more reliable and cost efficient clinical development of treatments for rare diseases and to stimulate the search for treatments for these devastating and largely ignored diseases.
The Paediatric clinical Research Office is the leader of WP4 . Main goal of this Work package is to improve the use of patient level information and perspectives in clinical trials.PRO will develop methods for the systematic involvement of patients and parents in the issues that are of particular importance in rare diseases, e.g. choice and weighing of outcome measures at trial design stage, and feedback of patients (representatives) on improved, and newly developed research designs within Asterix. PRO will explore the role of rare disease registries to inform and improve rare disease trial design, and evaluate the use and applicability of Goal attainment scaling (GAS) as an individualised outcome measure in terms of validity, responsiveness, and reliability are evaluated.
Staff Paediatric clinical Research Office
J.H. (Hanneke) van der Lee, MD, PhD
M.C. (Martine) Jansen-van der Weide, PhD
C.M.W. (Charlotte) Gaasterland, MSc
M.J. (Marjan) du Prie-Olthof