The research in the Medical Imaging group is devoted to development of image formation, image analysis and visualization.
This requires generation of fundamental knowledge in experimental settings and its translation to advanced quantitative imaging tools in the clinical workflow. To achieve this goal, physicists, engineers, radiologists, and clinical partners closely cooperate to enable these developments.
If you are a student and are interested in these topics, makes sure to look at our site with a descriptions of possible internships.
MRI: Cardiovascular
MRI: Skeletal muscle
MRI: Tumor treatment response
Cardiovascular Image Analysis: Image Analysis for TAVI
Neurovascular Image Analysis: CTA for Stroke
Neurovascular Image Analysis: Subarachnoid Hemorrhages
Image Logistics: MEDUSA
Orthopedic Imaging: Bone repositioning
Orthopedic
Imaging: 3D Imaging & treatment
Facilities
People
Faculty
Prof. Dr. Ir. Gustav Strijkers
Dr. Ir. Geert Streekstra
Dr. Henk Marquering
(Asociated) Postdocs
Iwan Dobbe
Bram Coolen
Pim van Ooij
(Associated) PhDs
Bart Cornelissen
Emilie Santos
Eva Leemans
Eva Peper
Haryadi Prasetya
Ilaria Jansen
Ivo Jansen
Jorid Borst
Kilian Treurniet
Marit Lucas
Merel Boers
Mustafa Elattar
Olvert Berkhemer
Paul ten Berg
Renan Sales Barros
Wessel van der Steen
Wouter Potters
Cardiovascular MRI
Contact: Geert Streekstra g.j.streekstra@amc.uva.nl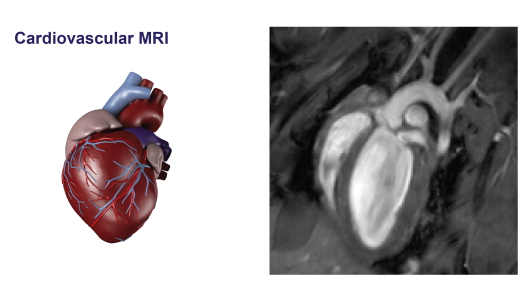 Diffusion-Tensor MRI of skeletal muscle
Contact: Geert Streekstra g.j.streekstra@amc.uva.nl
MRI assessment of tumor treatment response
Contact: Geert Streekstra g.j.streekstra@amc.uva.nl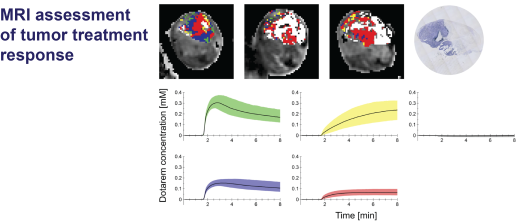 PAPAVER: Progression in Image Analysis for Percutaneous Aortic Valve Replacement
Transcatheter Aortic Valve Implantation (TAVI) is a valuable alternative therapy for patients with severe aortic valve stenosis and high operative risk. However, the TAVI procedure is associated with potential adverse effects, such as paravalvular leakage, coronary obstruction, and conduction disorders. We study, develop, and validate novel quantitative image analysis methods to optimize patient treatment and limit adverse outcome. In specific, we study new methods for automated sizing, quantify aortic valve calcium, optimize fluoroscopy angulation, and analyzing LV dynamic parameters.
Contact: Henk Marquering h.a.marquering@amc.uva.nl

AIRSPACE: Advanced Imaging for Risk stratification of Stroke PAtients using Ct Examinations
Background: Stroke is a dominant cause of death and disability in the Western world. Multimodal CT imaging is a good candidate to support treatment decisions and two large clinical trials currently investigate its prognostic value in acute stroke. However, quantitative and automated measurements of the CT images are currently missing.
Goal: In this project we aim to come with automated, quantitative and validated image analysis tooling to enable optimal treatment selection. In particular we shall advance diagnosis by the automated extraction of quantitative data on thrombus location, measurement of blood brain barrier permeability, and introduction of hemodynamic vessel flow.
Project leaders: Hugo de Jong (Radiology, UMCU), Henk Marquering (BMEP/Radiology, AMC), Wiro Niessen (Medical Informatics/Radiology, Erasmus MC). Industrial partners: Philips, HemoLab.
Contact: Henk Marquering h.a.marquering@amc.uva.nl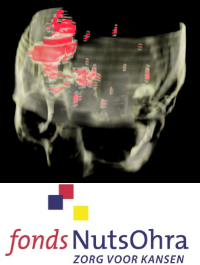 Q-SAB: Quantitative analysis of Subarachnoid Bleedings
A subarachnoid hemorrhage has devastating effects for patients. When a patient arrives with this condition fast treatment is mandatory to prevent a second bleeding. Despite the alarming effects of this condition, it is still unclear what the optimal treatment is for a given situation/patient. In this project we aim to quantify the subarachnoid bleeding to optimize prognosis and treatment. This project is sponsored by fonds NutsOhra.
Contact: Henk Marquering h.a.marquering@amc.uva.nl
MEDUSA
MEDUSA stands for Medical Distributed Utilization of Services and Applications. The research in this project focuses on the availability of medical images and advanced medical imaging tools. Furthermore, the distal collaboration of medical specialists is an important aspect in MEDUSA. MEDUSA is an international project with 12 partners and is lead by Philips.
Contact: Henk Marquering h.a.marquering@amc.uva.nl

Patient-Specific bone repositioning using 3D planning and additive manufacturing technology (PERSONAL)
PERSONAL is a Eurostars project aiming to develop innovative 3D design software and patient-specific implants for the treatment of radial deformations. This approach will change the conventional method drastically because it allows a "tailor-made" treatment, which will lead to a more precise placement of bone parts with reduced effort and a more rapid recovery.
The consortium focuses on developing online access to a 3D-planning service and planning that focuses on the patient-specific anatomy.
The consortium consists of 4 partners and is lead by Xilloc Medical BV.
Contact: Geert Streekstra g.j.streekstra@amc.uva.nl