ARREST studies out-of-hospital cardiac arrest in the province of North-Holland and the Twente region in the Netherlands.
ARREST stands for AmsteRdam REsuscitation STudies, and records characteristics of out-of-hospital resuscitation attempts and studies risk factors of sudden cardiac arrest. This website provides background information of ARREST.
Sudden out-of-hospital cardiac arrest
In the Netherlands, 30.000 people have a sudden cardiac arrest each year, and approximately 7.500 out-of-hospital resuscitation attempts take place. Around 15 people die every day as a result of a cardiac arrest. Therefore, investigating which factors increase the risk of a cardiac arrest and studying how resuscitation attempts outside hospital are performed is very important. (source: 'Reanimatie in Nederland, 2016 (Hartstichting)' [Dutch]).
Current research
Out-of-hospital resuscitation
The ARREST study is an ongoing prospective registry of all resuscitation attempts in the province of North Holland: an area of 2.4 million inhabitants. Since 2010, the ARREST database also includes resuscitation attempts in the Twente region. The purpose of the data collection is to determine which factors are most important for patient survival, and to see where there are possibilities for improvement in the chain of survival. To this end ARREST cooperates with all ambulance services, dispatch centres and hospitals in the study regions, and collects data from police, fire fighters and lay persons to analyse the first response to a sudden cardiac arrest, including the effective use of automated external defibrillators (AEDs). This publication of the Dutch Heart Foundation gives more details.
Risk factors
Why does one person have a cardiac arrest whereas another person does not? ARREST studies which combination of risk factors can lead to the occurrence of a sudden cardiac arrest. We study the role of diseases and hereditary factors, but also the use of medication and environmental factors.
ESCAPE-NET
Since January 2017 we officially work together with other sudden cardiac arrest research groups in Europe, in the ESCAPE-NET project: European Sudden Cardiac Arrest Network - Towards Prevention, Education and New Effective Treatment, supported by the EU. In this project, international experts with different backgrounds work together share their data, knowledge and expertise. See the website of ESCAPE-NET for more information.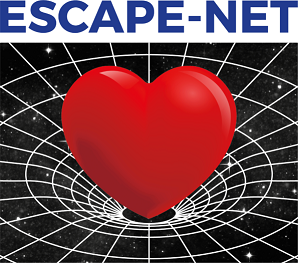 cognizing udden ardiac Arrest Vlnrability in iabetes (RESCUED)
RESCUED is a project researching out-of-hospital (sudden) cardiac arrest (OHCA) in diabetes patients in the region North-Holland of the Netherlands. Why does one person overcome one person but not the other? The RESCUED project is designed to research the combination of factors which lead to a OHCA. The role of previous symptoms and diseases, metabolic status and genetic predisposition. The focus on diabetes patients originates in the fact that diabetes patients have a 2-3 fold increased risk for an OHCA. Moreover, they are regularly seen in the general practitioners (GP) practice, resulting in extensive GP medical history files.

Goals:
1. Discovering new symptoms or risk factors from the patients' medical history, which at first might have looked unspecific or insignificant, but increase the risk for a OHCA, using data-mining and machine learning;
2. Discovering (molecular) mechanisms for OHCA by using genetic analyses and metabolomics;
3. Create a risk score, combining the results from our genetic-, metabolomic- and clinical data.
How
Two existing research cohorts are used: (1) the ARREST study (more information on this website) and (2) Diabetes Care System (DCS). DCS was set-up as a sequel of the Hoorn Studies (www.diabeteszorgsysteem.nl / www.hoornstudies.com). The goal of DCS and the Hoorn Studies is to gain insight on the incidence and prevalence of diabetes and the what it entails to be a diabetic. Using the research findings in practice, they're able to provide professional care. One of the research areas studies the influence of lifestyle factors on diabetes. Additionally, RESCUED is liaised to ESCAPE-NET.